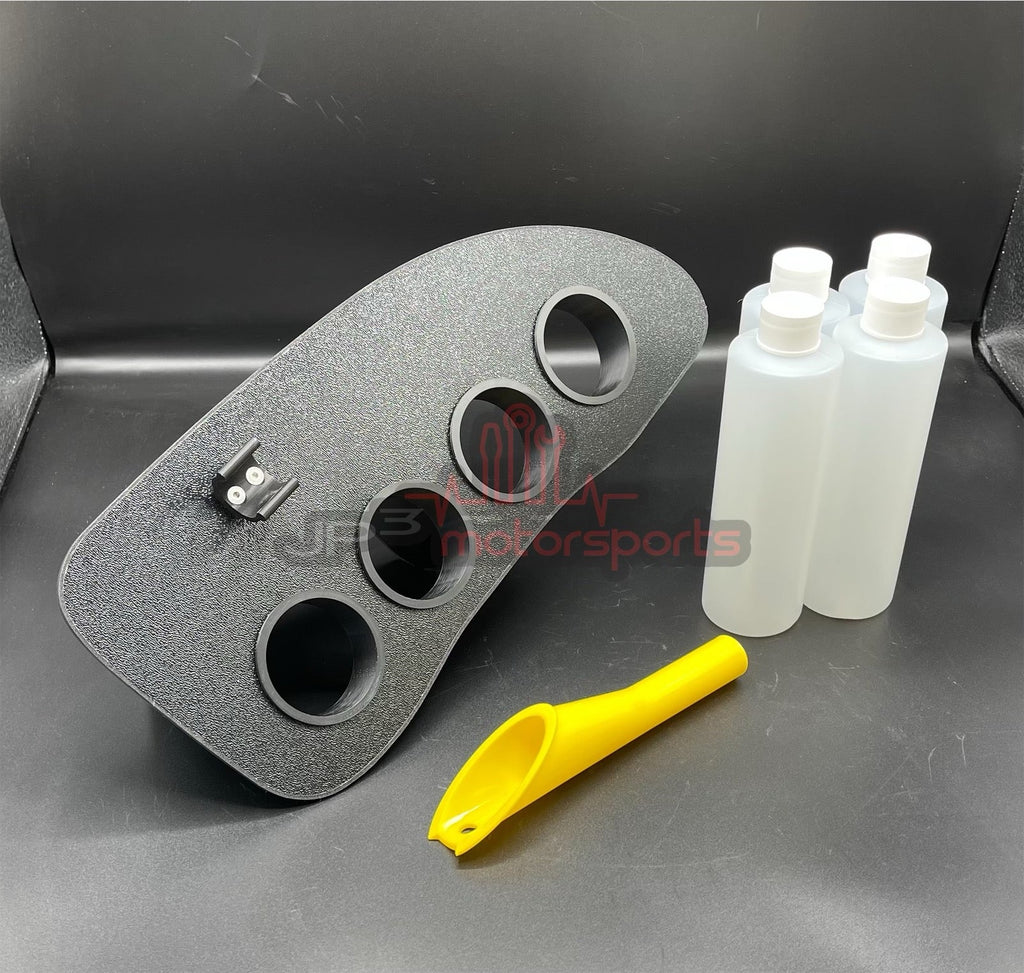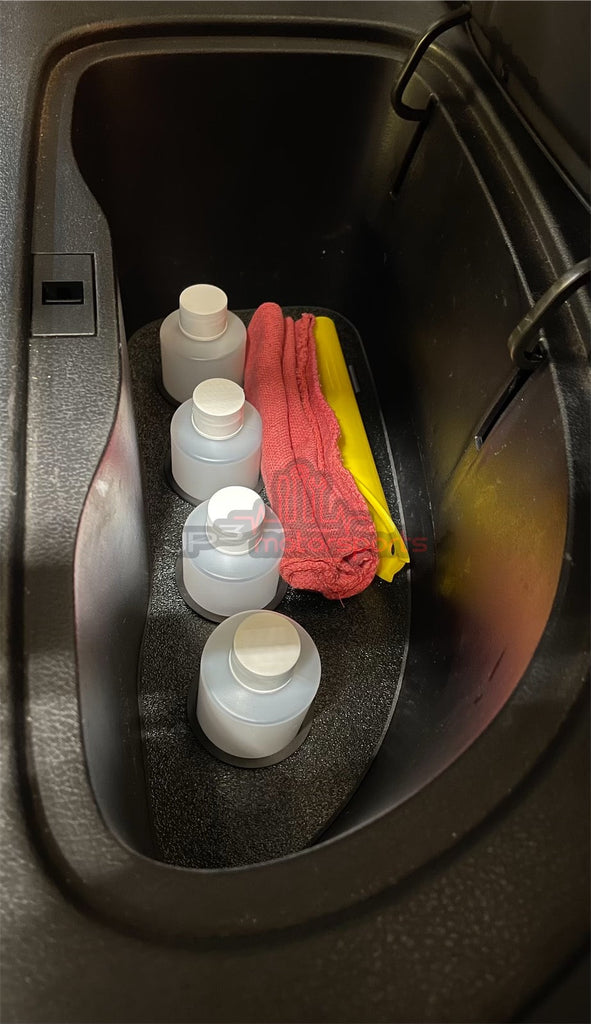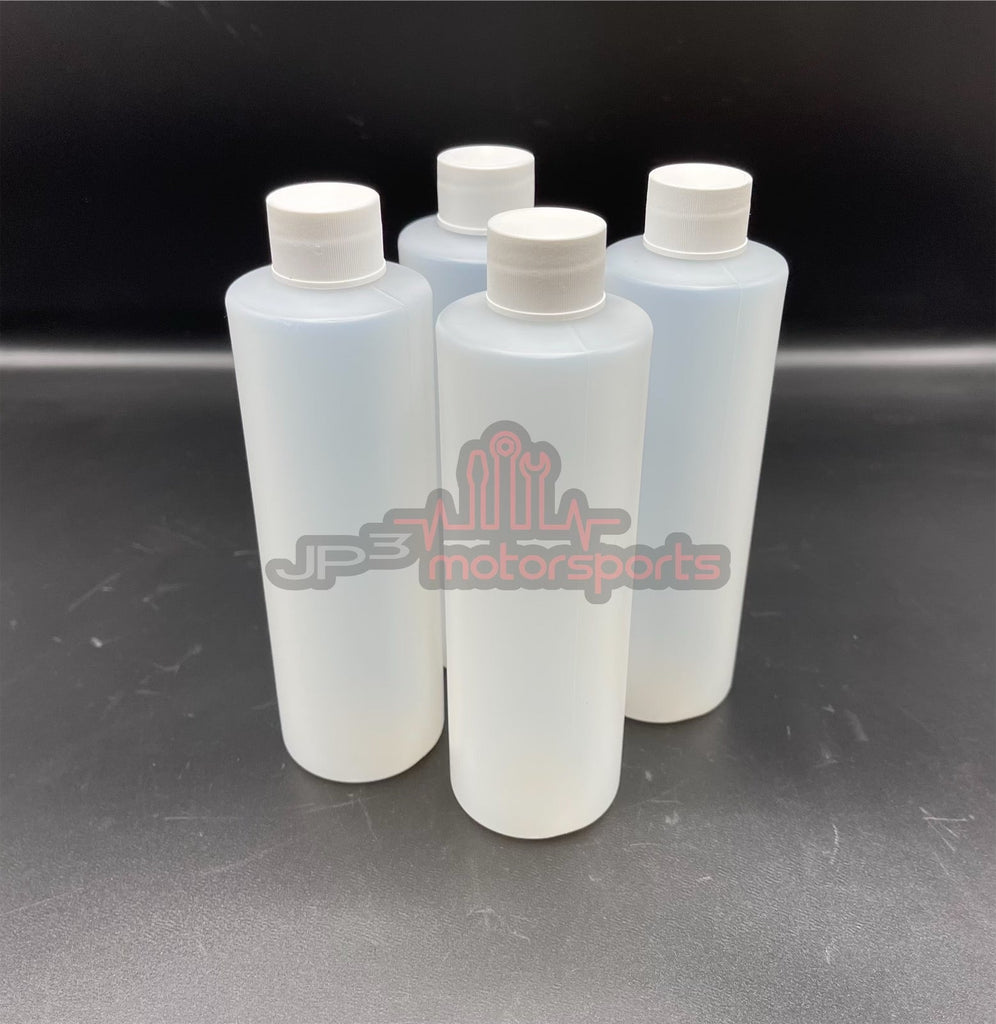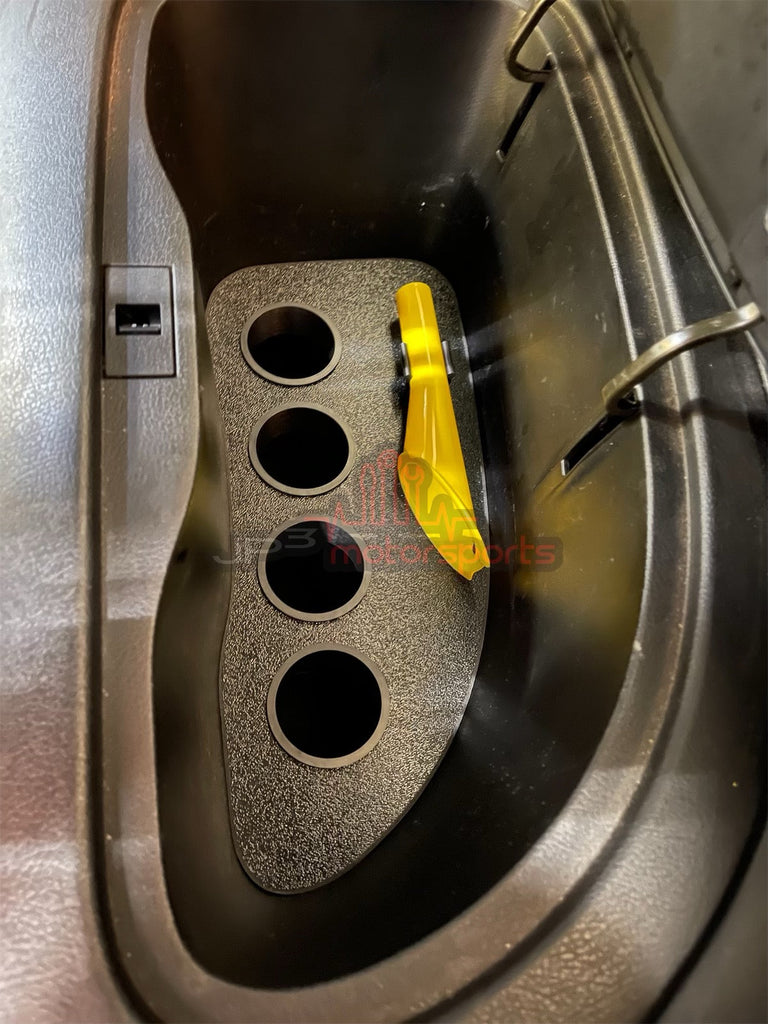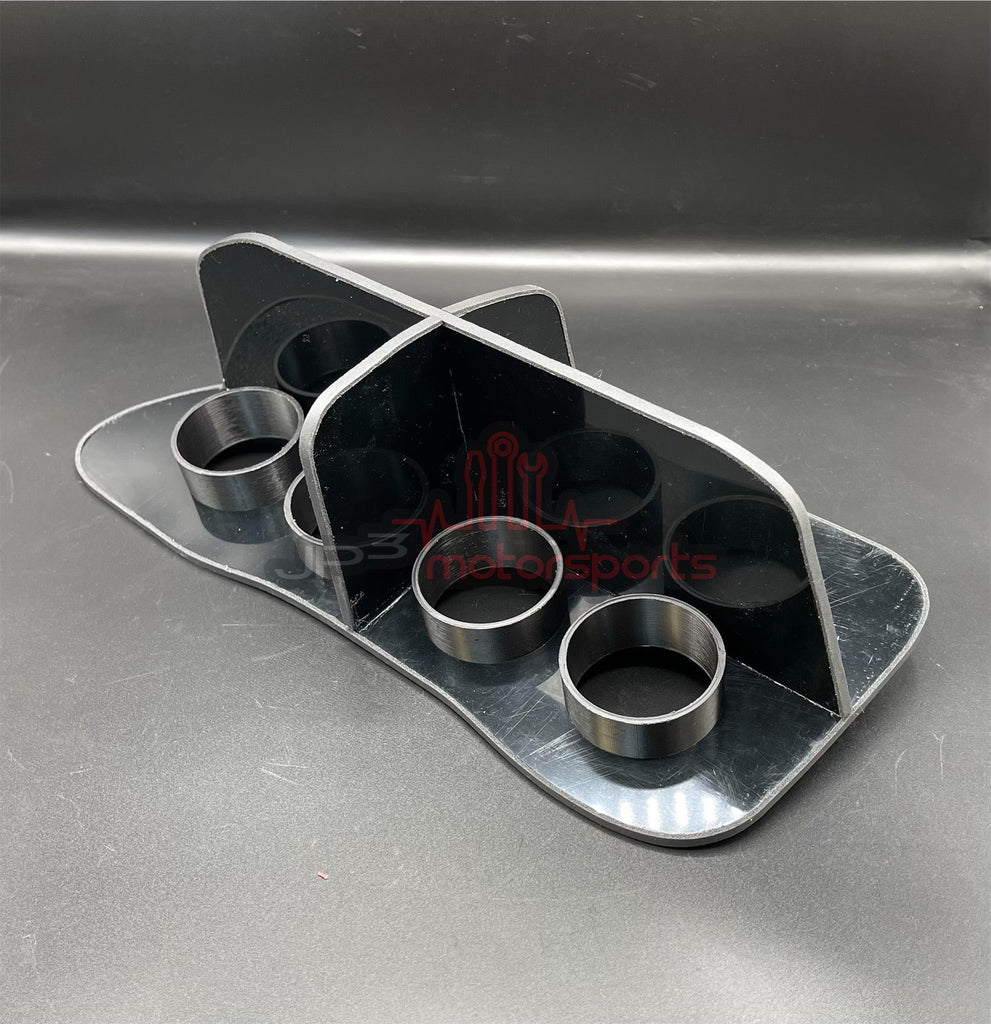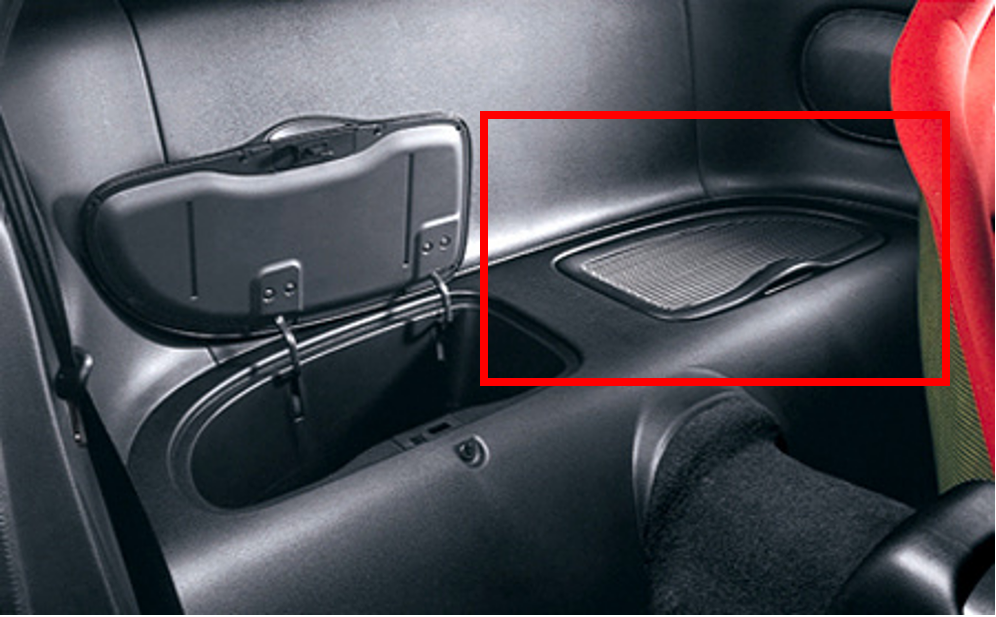 Mazda RX7 FD3S Rear Bin Premix Bottle Storage (LHD Driver Side)
JP3:FD Bottle Driver Side
This listing is for the LHD Driver Side.  
Like most diligent rotary owners, we like to use 2-cycle oil and mix it into the gas tank to provide additional/much needed lubrication. In our own cars, we carry 2-4 8oz bottles of the good stuff, usually in one of the rear bins along with a fuel fill funnel and some rags. While this works for the most part, the bottles aren't able to stay upright; unless they are in a sealable bag, they will usually end up on their side and leak.  
Here's where our "Details Matter" mantra comes in ... we wanted to have a clean/simple way to keep the standard-fare 8oz bottles standing along with storage for the funnel and rag(s). Our friends at Split Street Motorsports 3D scanned the rear bins (both sides) and collaborated with us to make this vision come true.
Our solution ... textured ABS CNC cut to precisely fit the rear bin inner curvature. The design incorporates cylinder rings to hold each of the four bottles upright, along with a retainer clip for the fuel funnel. Installation is as simple as dropping in and pushing down slightly to get the whole assembly snug (foam on the perimeter). The assembly sits low in the bin allowing for other items to be stored. 
Your rear bin must not be cut at the bottom for this product to work.  
Product Features:
CNC cut textured ABS 
Foam sealing gasket (keeps assembly snug in the rear bin)
Funnel retaining clip
4x 8oz bottles
Fuel fill funnel
Shop rag for clean up