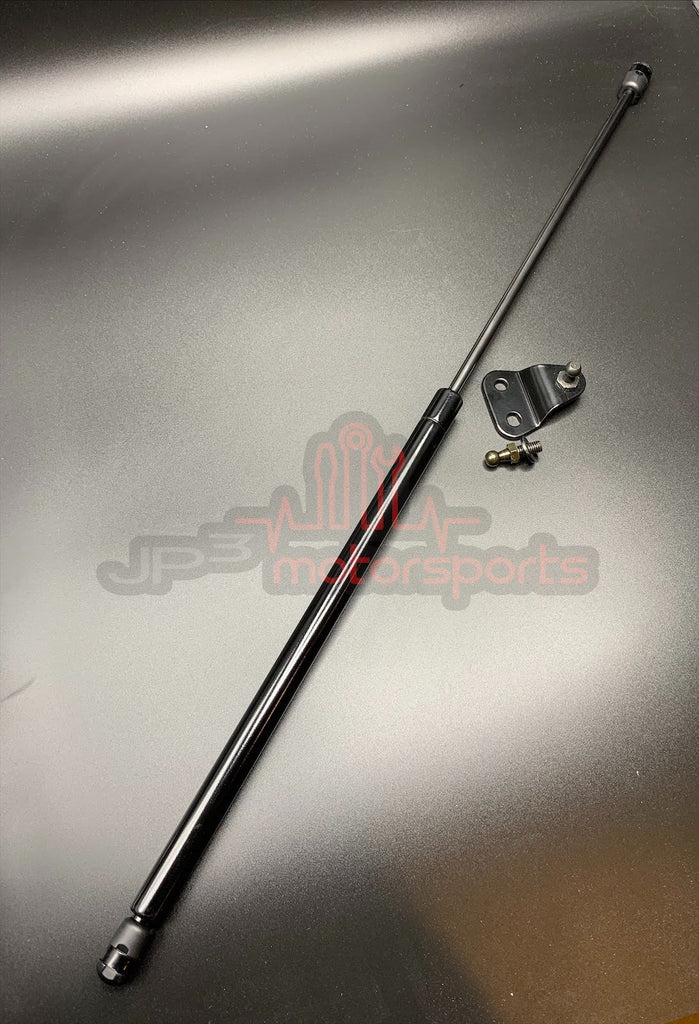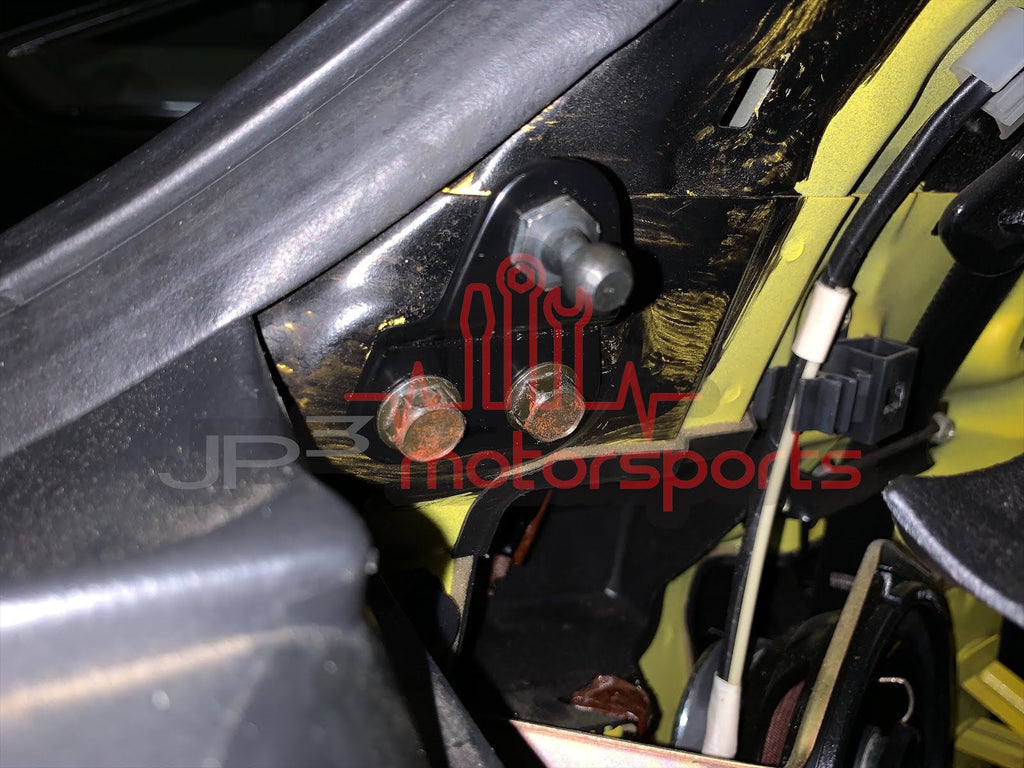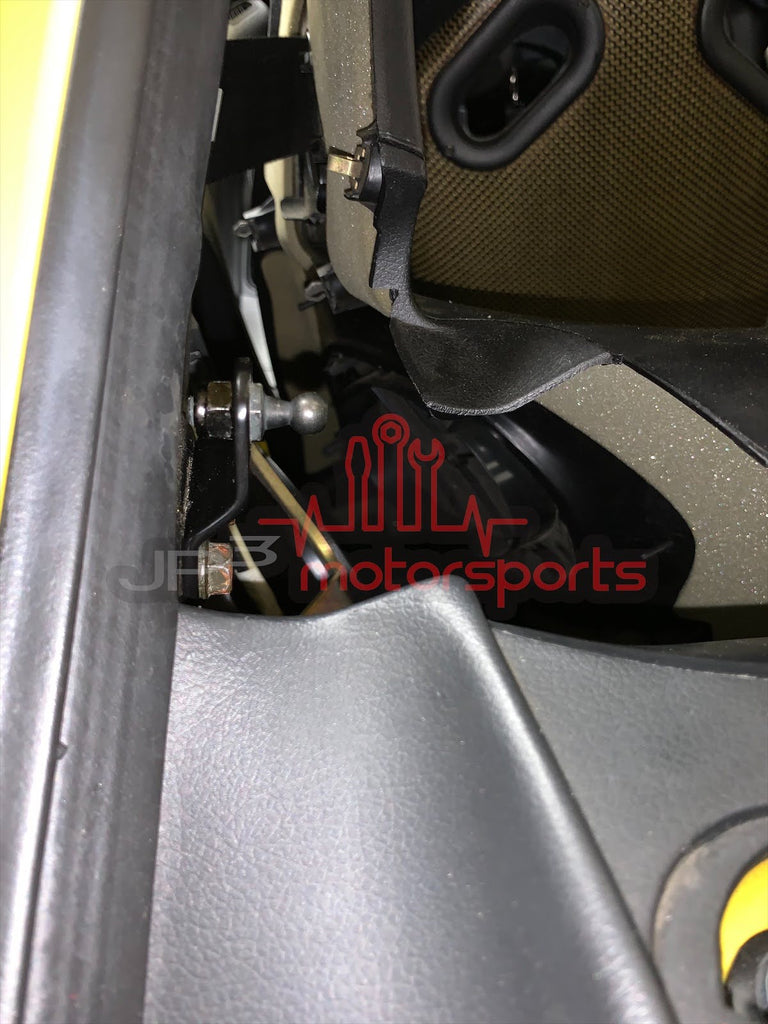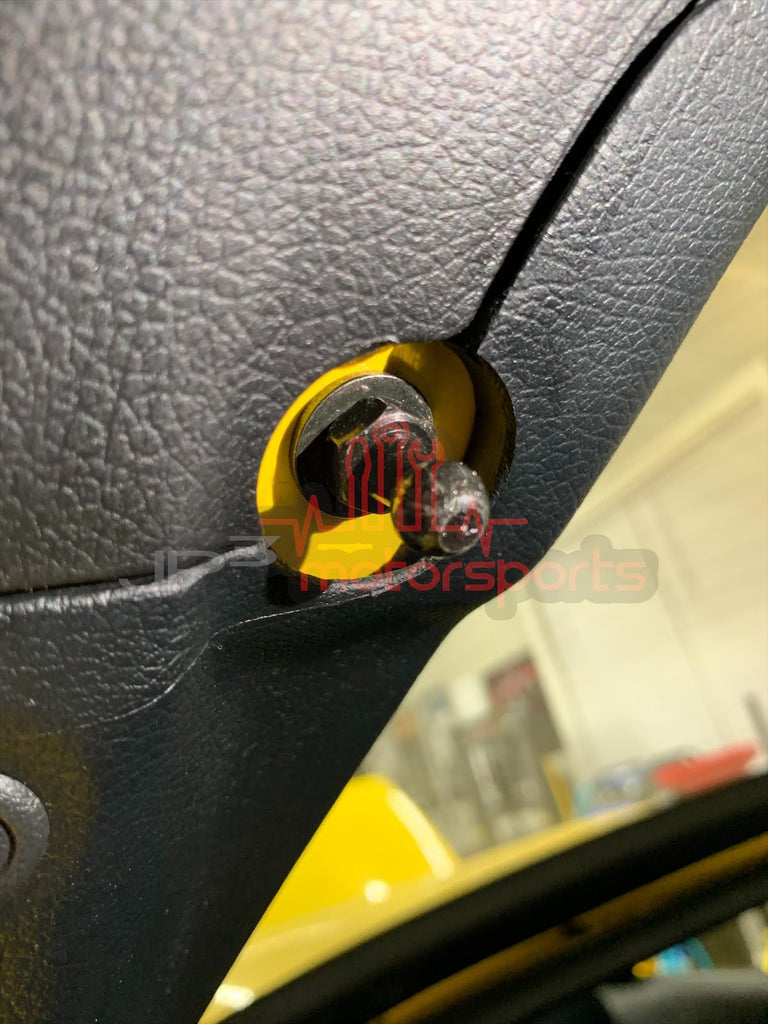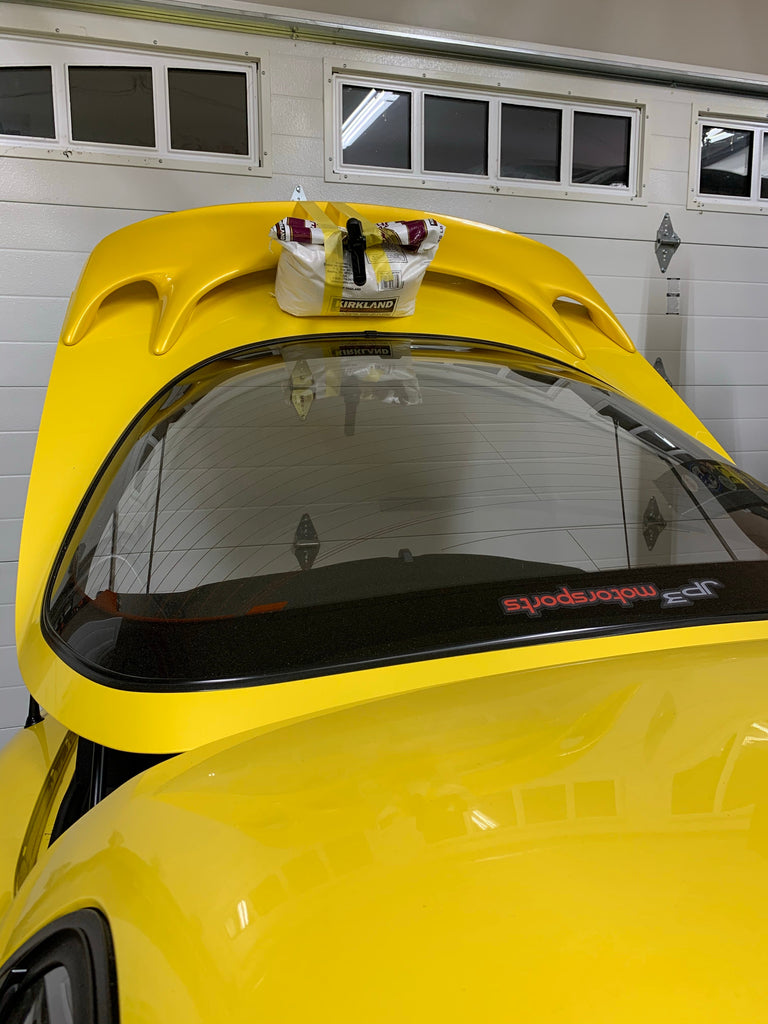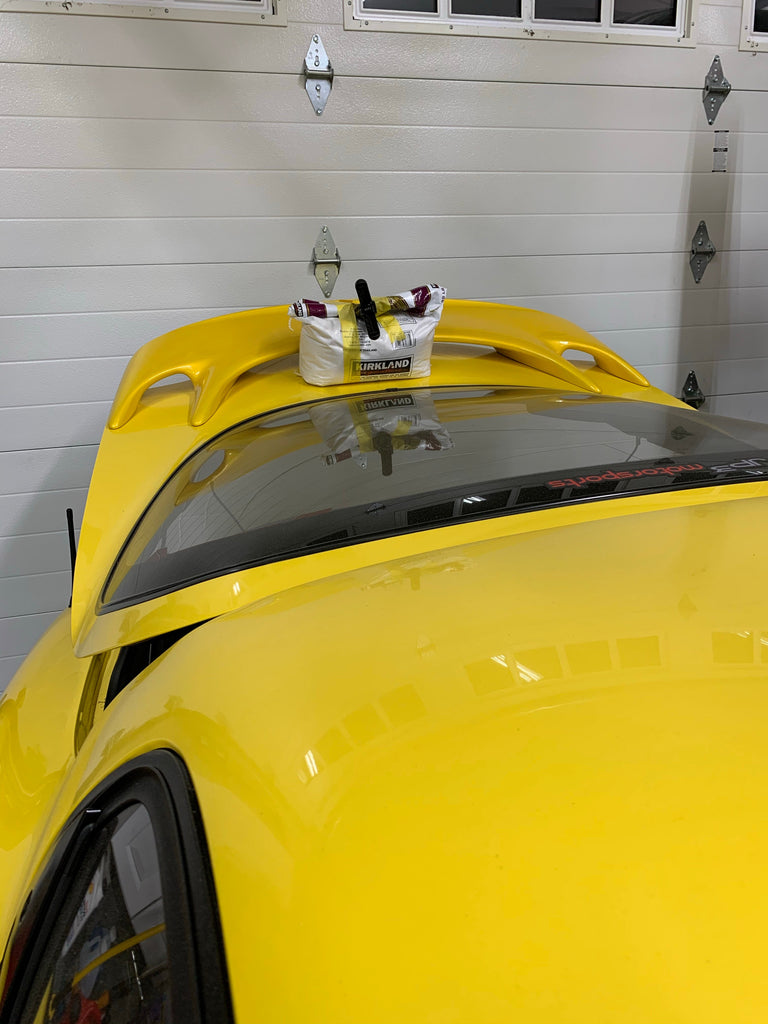 Mazda RX7 FD3S Rear Hatch Strut (Upgrade/Replacement)
Does your FD suffer from Limp Hatch Syndrome? Does it have a problem staying up?  
This aftermarket upgrade/replacement hatch strut will cure this illness.
The kit includes (1) hatch strut, (1) mounting bracket, and (1 set) ball mounts.  Unlike most aftermarket options available, this kit uses ball mounts on both ends of the strut.  You will need to reuse the two OEM m8 serrated mounting bolts from your car.  
Based on our testing, only one of these is needed to keep the hatch up, even with a 10-12lb ballast on the hatch in addition to an OEM rear wing, as long as you have a functioning OEM hatch strut on the other side. It will hold the hatch fully open or keep it half open (see photos) when used in combination with a OEM hatch strut. This is stronger than an OEM hatch strut, and requires no drilling/fabrication and can be installed in as little as 10 minutes. 
Video below shows the hatch popping and rising on its own.  This is with an OEM hatch, OEM R1/R2 wing, OEM glass, OEM hatch strut on the passenger side, and JP3 upgraded hatch strut on the driver side.  If you have a '99 spec wing or any other wing, it may not pop and rise like the video, however, it should hold fully open. 
If both your hatch struts are blown, you may need to order two of these.
 
Product Features:
10ga steel, powdercoated satin black
Hardened ball mounts
Satin black powdercoated hatch strut